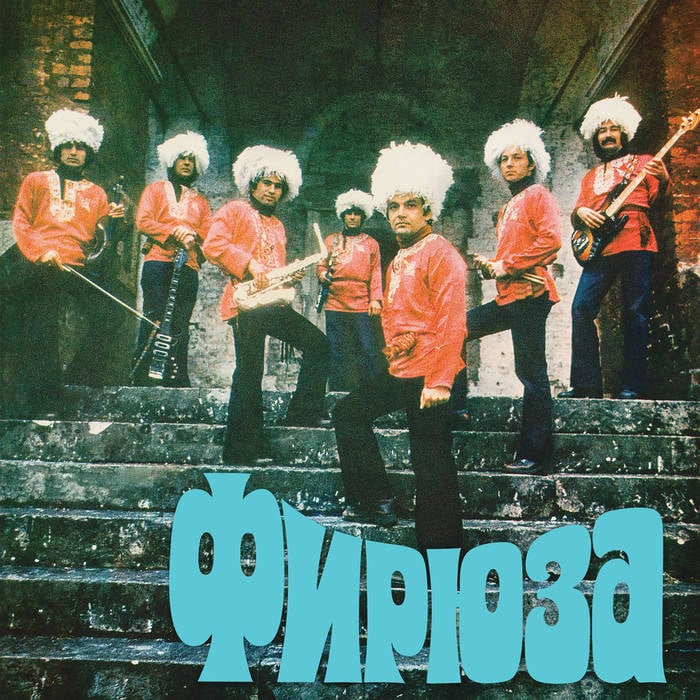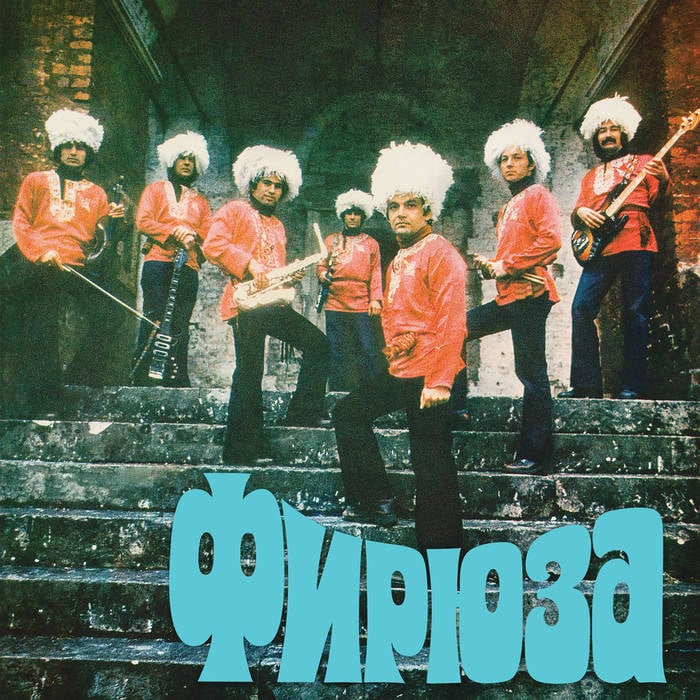 (SG021)
$30.00 / Sold Out
Firyuza "Firyuza" LP (massive 16-page booklet inside!)
When fans of jazz-rock and vinyl diggers-detectives start talking about some of the most desirable, but at the same time the rarest and most difficult to find LPs from the former Soviet republics, they would point to Firyuza. This LP has a beautiful title, as well as an attractive front cover design featuring seven stately male figures dressed in traditional outfits.
Soviet Grail presents an extended and official self-titled vinyl and CD reissue of a Turkmen jazz-rock and folk-rock ensemble Firyuza led by Dmitry Sablin.
It took many years for us to put this puzzle together. During this time, we've been communicating not only with the original band members, but also with their close ones, in order to understand and transcribe the history of the band's genesis, and the story of making of this band's only album, later on to become a true landmark of its epoch. It's true when they say that "music's like eternity, and our lives are like a twinkling of an eye". 40 years later Firyuza's album proves just that.
This reissue was prepared on classic 140g black vinyl with an updated full-color glossy cover, it also features a multi-page (!) insert with archival photos, interviews with band members, information on the band in Russian and English. The source material for the mastering was a thoroughly restored audio recording. The circulation of this reissue is 250 copies.
Soviet Grail would like to express gratitude to Ivan Vasilyevich Sablin (brother of the Firyuza ensemble's leader), Igor Gordeev (original lineup drummer), and Alexander Sergeyevich Niyachenko (bass player), for their active assistance in preparing this reissue, and also - for furnishing memoir documents and archival photos; as well as to Vasily Ostroumov (DJ Bazil) for providing prep work, his insights, and musical archeological research documents, and for coordinating communication between band members.