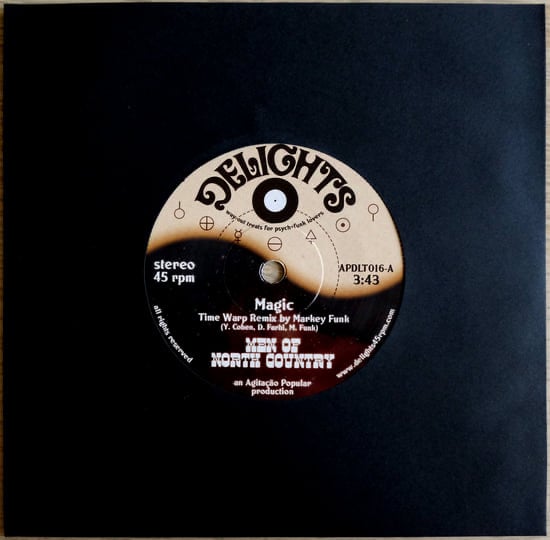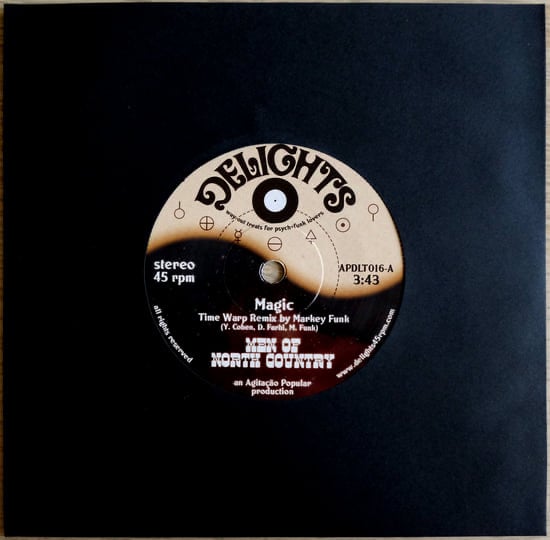 (APDLT016) ***LOW STOCK***
$12.00
1.Men of North Country - Magic (Time Warp Remix by Markey Funk) 03:43
2. 3421 - Sparks (Spatioport Remix by Markey Funk) 05:14
4 years and 12 releases down the line, Delights returns to its [re]starting point and presents a vinyl debut of two archive remixes from the label's founder and "head confectioner" - Markey Funk.
Both cuts are groove-heavy reworks of songs by local Israeli bands: "Magic" by Men of North Country - on the A-side, and "Sparks" by 3421 - on the flip. Both remixes are kaleidoscopic excursions into space age romance, sci-fi psychedelia, cinematic funk and the early days of electronic music.
With both sides initially produced in 2013, this new 45 offers a curious look into Markey's personal journey in sound between the debut LP by Group Modular and his own sophomore album "Instinct" - and the following relaunch of Delights.